By Jason Talbot, Managing Director
As marketers, we can get so caught up in strategy, that we forget the most important part of the process: our customers and their experience with our brand.
Speaking in the Customer Experience (CX) stream at Ignite 2018 this week, I urged B2B marketers to keep CX front of mind and to be prepared to lead the conversation with their CEOs going forward.
Much has been written about CX and when I speak to people it's clear many see it as another lofty abstract idea or soundbite from the jargon list of marketing. I'm of the opinion it's a big deal that'll have positive, far reaching consequences for our profession.
And apparently I'm not alone in this opinion: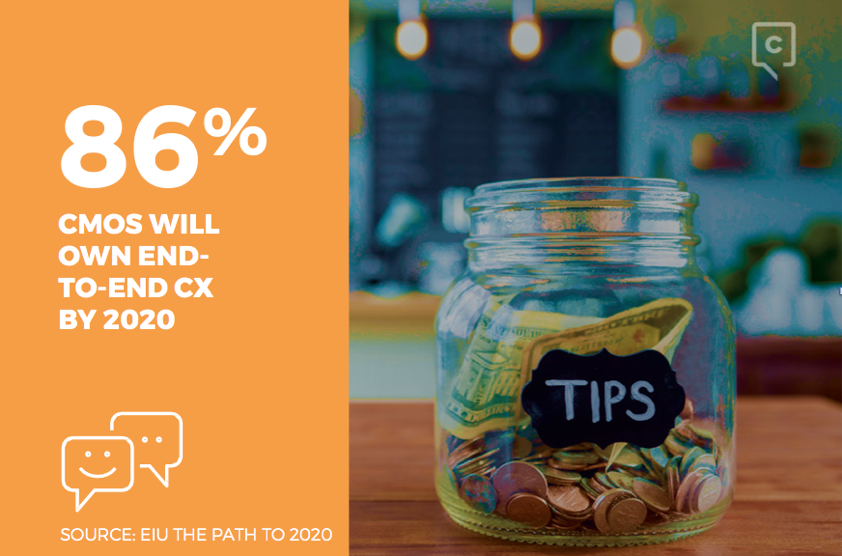 Today's reality is that customers conduct a referendum on your brand every day. That's across every aspect of the business, across every touchpoint. They're not thinking in channels or departments, all they care about is the overall experience and how you make them feel.
I don't subscribe that these expectations are exclusive to B2C – of course they apply to B2B marketing. B2B or B2C, when we start looking at the world through the lens of CX, customer expectations are set by the daily exposure 'people' have to – well, everything!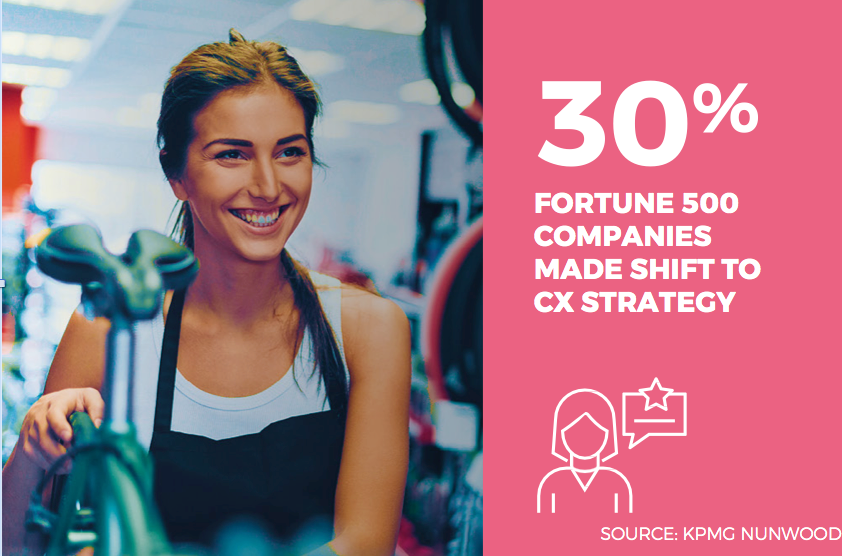 And the forward-thinking companies have not only realised it but they are tapping into it. They're chucking outdated product or silo-led strategies and are pivoting to customer-led strategies. This train has already left the station, don't get left behind.
I'll also wager over the coming months/year the CEO party line will continue to shift from "digital transformation" to "customer experience". It seems to be the natural progression from a more operational led statement to a benefit and growth-based statement. As marketers it's definitely time for us to challenge our perspective on things.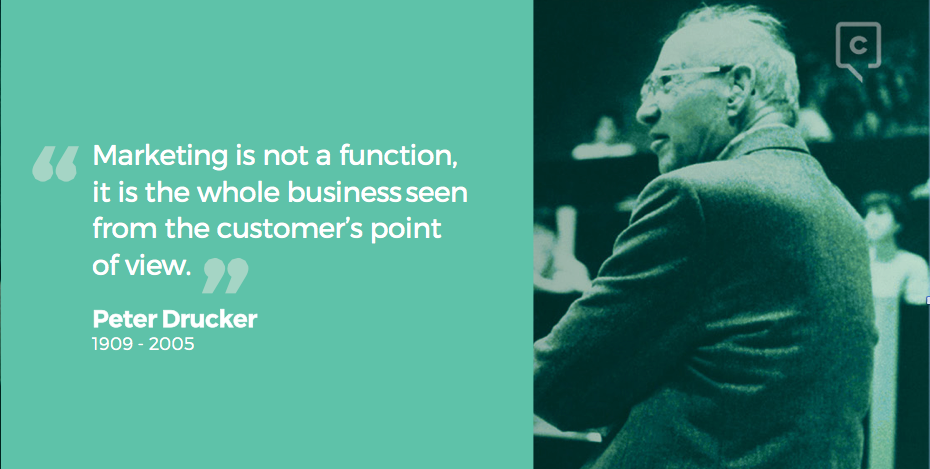 Peter Drucker, called the 'father of business consulting', and in my mind a marketing rockstar had high expectations for the industry. I LOVE THIS QUOTE. He's telling us to stop managing channels and platforms and realise our true value - making happy customers.
This couldn't be more relevant right now. We're in a world where customers have never been more sceptical about brands, about big business and are even paying to ignore digital marketing!
As marketers we should all be in the business of building trust, relevance and stronger customer relationships. The customer experience agenda should matter to us as B2B marketers, because CX is a business strategy that can place marketing right back at the heart of business. Let's make Drucker happy, by making our customers happy. It's what he would want.